"Straight through Processing"
14 March 2017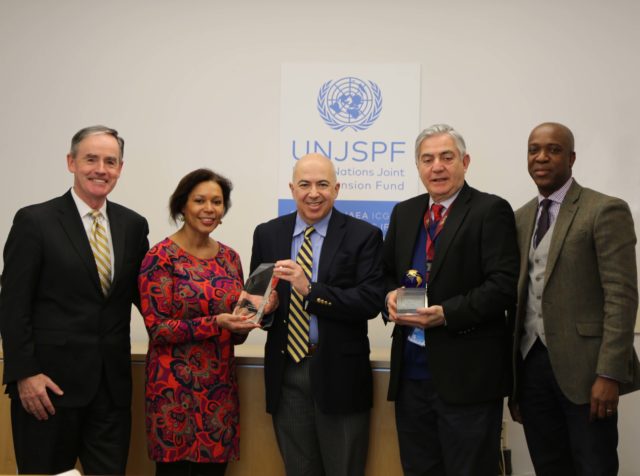 Elite Quality Recognition Award
This week the Fund received for the second year running, the Elite Quality Recognition Award for achieving 99.24% "straight through processing" of its payments.
Each month the Fund pays more than 70,000 individuals living in 190 countries and 16 territories. More than 99% of these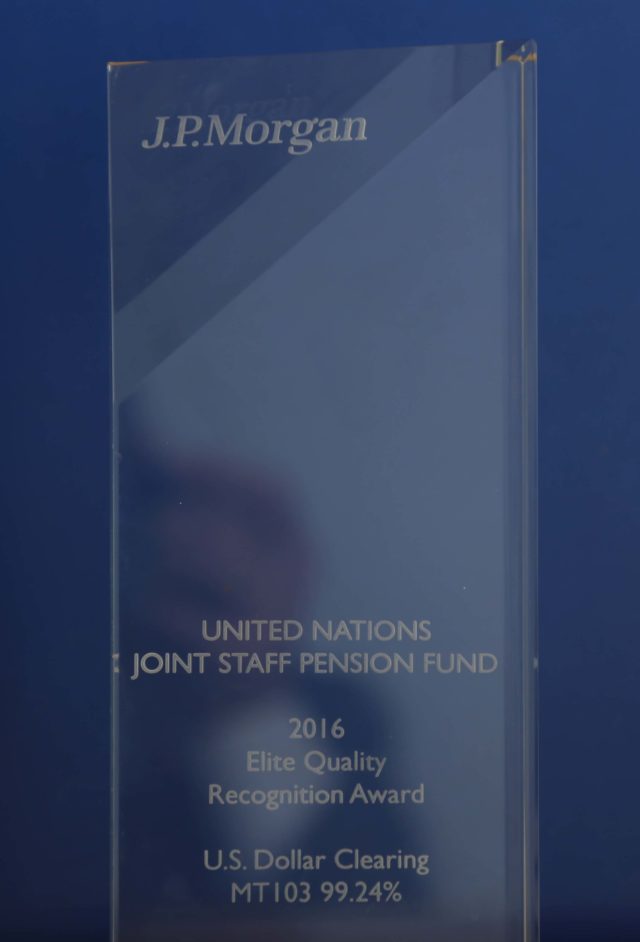 payments are accurate and error-free and require no follow-up. This is a remarkable rate for many reasons, not least of which is that payment amounts are constantly being adjusted, mailing addresses and bank information change often, and so this is not an automated process.
Since the Fund introduced the new Integrated Pension Administration System or IPAS, it has won this "Best-in-Class" award.
The award was delivered by Ms. Christine Lawrence and Mr. Gerry Murphy, executives from the Treasury Service office of J.P. Morgan, who announced that the UN Pension Fund is actually in a class of its own as the only non-bank organization to receive such an award.
The CEO of the Fund, Mr. Sergio Arvizú, received the award on behalf of the Fund. "Last year was a transitional year for the Fund and receiving this award again, for a higher ratio demonstrates the hard work our staff are doing. Today, the Fund processes more pensions more efficiently than ever before," he stated.
 Published on: Mar 14, 2017