1
Write your Pension Number. If you know your UID (9 digits) you can write it bellow the Pension Number box.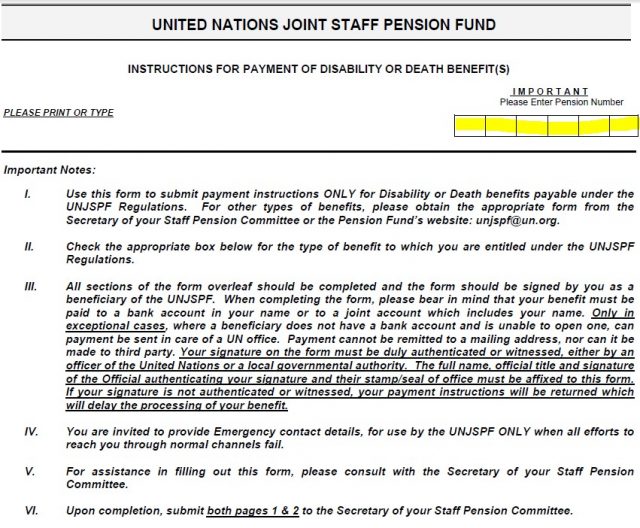 2
Choose your type of benefit.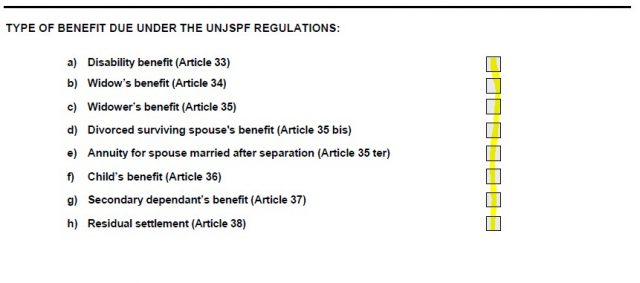 3
Write again your Pension Number or UID.
Write your name as it is on your bank account.
Write your currency of payment, account type and your bank information.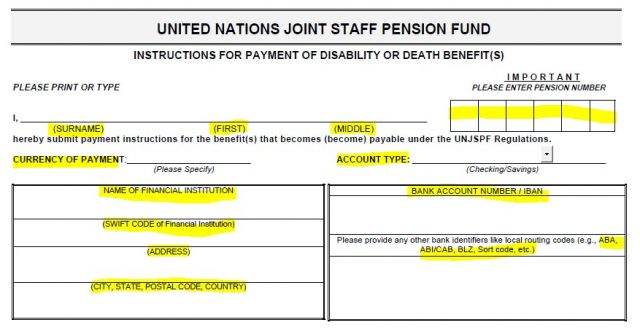 4
Write your contact and emergency contact details.
Date and sign.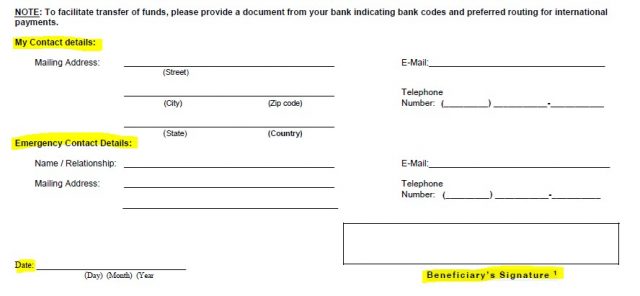 5
The form must be authenticated/witnessed by an official of the United Nations or a local governmental authority. Here the official will write his/her name and official title, affix the stamp, date and sign. The date must match the one you signed.

6
Send original form to the Fund.