Welcome, Pension Board Member!
This secure area is made available to United Nations Joint Staff Pension Board.
If you require assistance with logging to the portal, contact our help desk: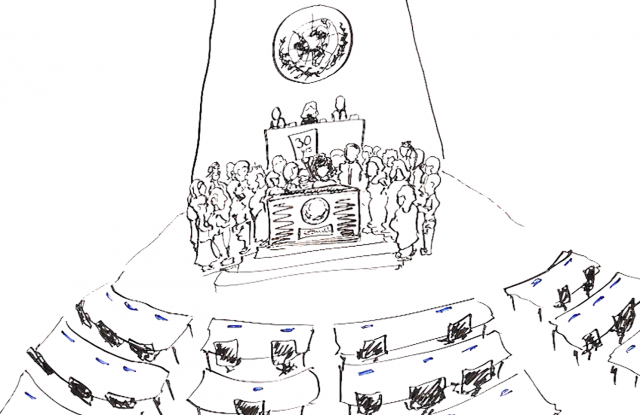 The Pension Board is the main oversight, policy-making and decision-making body of the UNJSPF. The Pension Board has the ultimate responsibility for the administration of the Fund and protects the best interest of the UNJSPF participants and beneficiaries (meeting the current and future pension promise) by setting strategic goals and policies, providing general oversight and monitoring.
The Pension Board has 33 members, reflecting a participatory governance structure: its tri-partite membership includes representatives of (i) governing bodies, including GA members, (ii) executive heads, including the United Nations Secretary-General, and (iii) participants' group (elected by staff members). In addition, there are six non-voting representatives of the retirees and other beneficiaries from the Federation of Associations of Former International Civil Servants (FAFICS) on the Pension Board. Staff unions/associations attend Board sessions as observers. This structure ensures equity and inclusiveness of those who are affected by the Board's decisions and actions, e.g., staff, retirees and beneficiaries, member organizations, Member States and other stakeholders.
The Pension Board meets annually and reports to the General Assembly on strategic questions and policy matters regarding the management of the Fund, the Fund's budget, plan design issues and its long-term financial situation. In order to make fully informed decisions, to attain sufficient expertise, and to fulfill its responsibilities, the Pension Board has delegated some of its authority to its subcommittees who meet more frequently.
Click here for the latest report of the Pension Board.
Click here for the Membership of the United Nations Joint Staff Pension Board at its 65th session (July 2018)