Member Self-Service (MSS)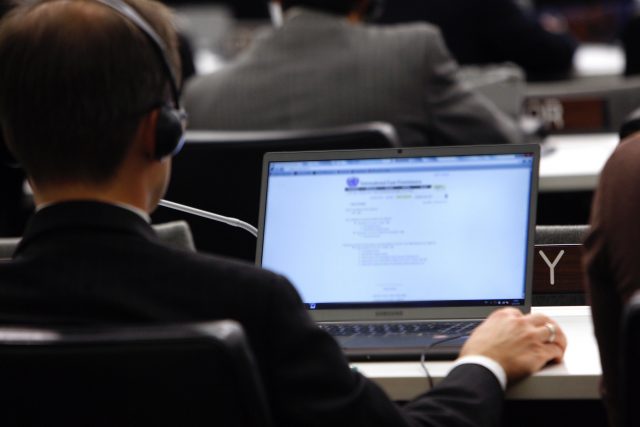 Welcome to UNJSPF Member Self-Service (MSS)
IF YOU REQUIRE ASSISTANCE IN LOGGING into your Member Self Service Account (MSS), CONTACT OUR CALL CENTER:
MSS provides you with access to real-time information about your pension account.
MSS allows you to access UNJSPF e-forms pre-completed with your name and unique identification number, your Annual Pension Statements as of 2012 and more. Active participants in the UNJSPF can use MSS to verify their personal information as recorded in the UNJSPF records, as well as generate estimates using the estimate tool in order to calculate their potential future benefits. Retirees and beneficiaries can see under the tab "Disbursements", the history of all the pension Fund benefit payments that the Fund has made to them, including details of any deductions made for After Service Health Insurance. Retirees and beneficiaries that are not paid on the two-track can also download their annual Certificate of Entitlement (CE) from MSS, as well as see when their CE was received by the Fund.
Most MSS users can submit UNJSPF forms and other documentation electronically to the Fund via their MSS account. Users will first have to download the relevant UNJSPF form from MSS, complete, print, date, and sign it, then upload the form to MSS in either JPEG or PDF format and send it to the Fund.
Please note, access to the MSS Document Upload tab may be restricted in some cases:
-If you are a participant, some UNJSPF member organizations have restricted access to the MSS Document Upload tab; in that case, staff of such organizations would not see the MSS Document Upload tab as part of their MSS menu options. In any case, all participants should always first check with their employing organization about the correct process for submitting documents to the Fund.
-If you are a retiree or a beneficiary (recipient of a survivor's benefit from the Fund), you will have access to the MSS Document Upload tab and you can upload any document via your MSS portal to the Fund.
This guide was developed to help you use MSS. Videos are embedded to give you step-by-step instructions. We welcome your feedback about this site and ways it can be improved, please send us suggestions through our survey.